Posted on August 2, 2011
Climbing Wall Events 2011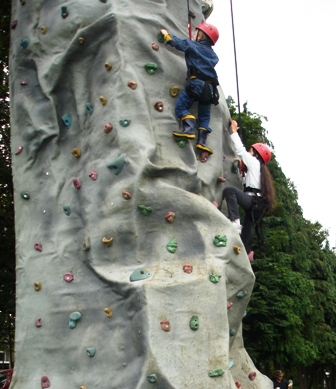 Great fun was had over the last few weeks on the Canal Communities Regional Youth Service Climbing Wall! Almost 150 brave young people got a shot climbing the 7 meter high wall at their summer festivals in Bluebell, Fatima and Dolphin. The burst of sun shine and lack of rain added to the success of each of the community days for the volunteers and workers who had worked tirelessly to make these days fun and exciting for parents and kids- well done to everyone!
CCRYS staff and volunteers Claire, Rachel and Joanne and belay instructors Pat, Ger and Ciaran worked on the wall each day, helped at Dolphin House festival by Junior Leaders Dylan, Ray and Grahame.
In August the Climbing Wall will be off to the people of Thurles for a community day and then to Farmleigh House Dublin for another fun day out for all.